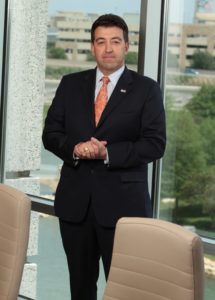 Business.  Construction.  Real Estate.
TexLaw Today is authored by Mark L. Hill, Equity Partner with Scheef & Stone, LLP, a full service commercial law firm with over 60 attorneys and offices located in Dallas, Texas and Frisco, Texas.
On numerous fronts, businesses continue to rapidly expand, relocate to, and build in North Texas. How this growth intersects with current legal developments in Texas is important to business owners and industry professionals alike. TexLaw Today, the crossroads of business and law in North Texas.
---
Mark L. Hill is a Business and Real Estate Partner at Scheef & Stone with extensive experience handling complex legal disputes including Breach of Contract, Business Frauds, Employment Disputes, Violations of Fiduciary Duties, Breach of Non-Compete Covenants, Theft of Trade Secrets, and Regulatory Compliance. Mark has litigated claims arising in all of the following industries: Construction, Network Marketing, Technology, Oil & Gas, Health Care, Hospitality, Telecommunications, Commercial Lending/Finance, Food Service, Manufacturing, and Real Estate Development.
Mark has successfully represented corporate and individual clients in state and federal courts throughout Texas, as well as Arbitration proceedings. Mark also dedicates a significant portion of his practice to advising and negotiating Commercial Real Estate Acquisitions and Sales, Construction Contracts and Liens, Business Lending Transactions, Corporate/Partnership Agreements, Commercial Leases, and Corporate Employment Policies.
Mark served as President of the Collin County Bar Association for 2016-17, and is a founding member of the Civil Litigation Section of the Collin County Bar Association. Mark is also a member of the Dallas Bar Association, and Dallas Bar Association Business Litigation and Trial Skills Sections.
Mark has been recognized as a Texas Super Lawyer from 2013 to 2019, and a Super Lawyer Rising Star multiple prior years, by Super Lawyers an annual publication of Thomson Reuters.
---
Awards & Recognition: